Image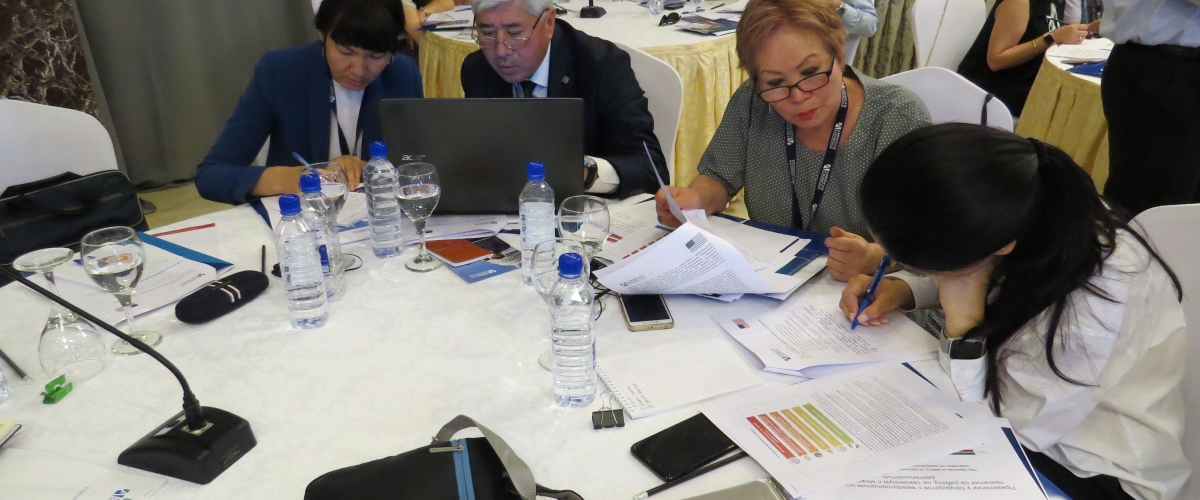 American Councils for International Education is pleased to announce that the first cohort of Core Teacher Trainers (CTs) in the English Speaking Nation: Secondary Teacher Training (ESN:STT) program began participation in the TESOL Core Certificate Program (TCCP) today. This 140-hour certificate program, implemented by TESOL International Association (TESOL), includes 120 hours of training, as well as a 20-hour teacher practicum, and covers topics related to language learning and teaching methodology. The TCCP is the first component of the rigorous training that CTs will complete as part of the ESN:STT program, which is designed to build English-language teaching capacity in Uzbekistan. 
CTs will also participate in the Training of Trainers Institute delivered by TESOL and George Mason University (GMU). Following completion of this comprehensive professional development program, each CT will train and mentor 10–12 Regional Peer Mentor-Teachers (RPMs), drawing from the content they learned at the Training of Trainers Institute. Highlighting ESN: STT's cascading training model, these RPMs, with the CTs' mentorship and guidance, will then themselves each train and mentor 10 in-service teachers per year for the duration of the program. ESN: STT aims to train a total of 15,000 teachers in classroom English and student-centered pedagogical skills by the end of 2023.
ESN:STT is a program of the Public Affairs Section (PAS) of the U.S. Embassy in Uzbekistan and is implemented by American Councils for International Education in cooperation with Uzbekistan's Ministry of Public Education (MoPE).