Image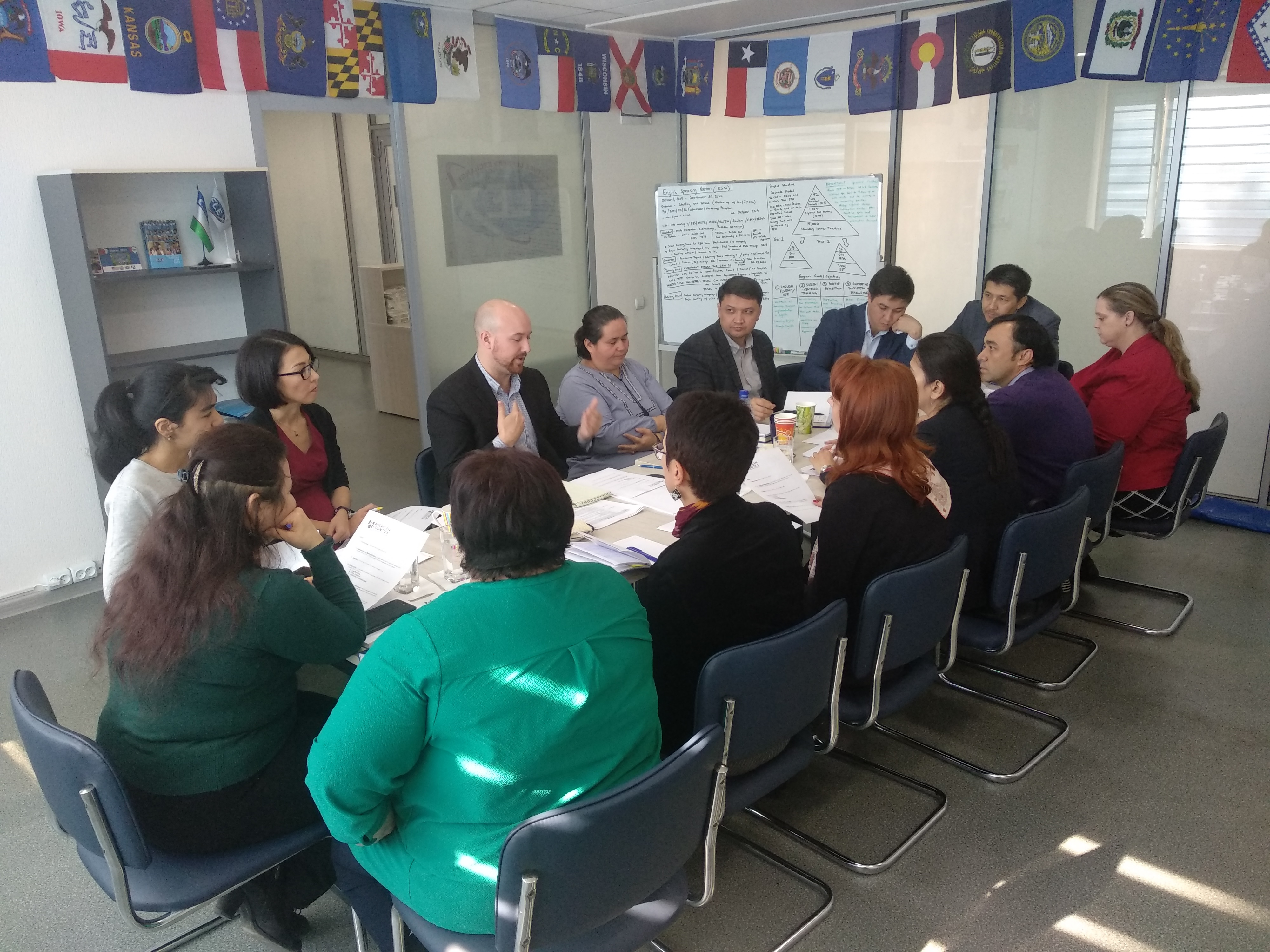 On November 6, 2019, American Councils, the Public Affairs Section (PAS) of the U.S. Embassy in Uzbekistan, and the Ministry of Public Education (MoPE) gathered to discuss the initial phases of the English-Speaking Nation: Secondary Teacher Training program (ESN:STT). The goal of the ESN program is to strengthen English language education in Uzbekistan and to incorporate English more broadly into public education to improve student English-learning outcomes.
The ESN program is built on a cascading model that involves the training of trainers, professional development activities for English teachers, a mentoring program to build peer support among educators. To implement the ESN:STT program, American Councils is working with both international and local partners: TESOL International Association, George Mason University's College of Education and Human Development's Center for International Education.
During the November 6 meeting, American Councils, PAS, and MoPE discussed expected deliverables for each phase of the program including branding and needs assessment. Together, American Councils, PAS, and MoPE selected a logo for the ESN program inspired by traditional patterns in Uzbek textiles. The ESN logo reflects the concept of sharing knowledge and ideas as the program will support teachers, mentors, and students in learning from each other and sharing that knowledge among their communities.
The needs assessment plan will gather representative baseline data on the fluency of teachers of English in Uzbekistan, their use of English in the classroom, and their use of student-centered pedagogical skills and teaching methodologies. The assessment will include a walkthrough protocol for English language teacher classroom observation, interview questions for teachers and administrators, focus group questions for teachers, and surveys for English language teachers, trainers, supervisors, and school administrators.