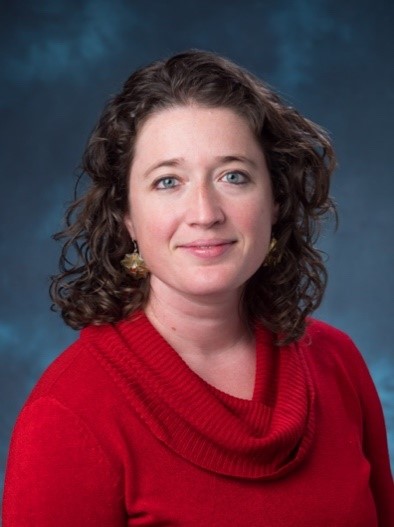 Kendra Staley is currently working in Samarkand as an ESN Coach to strengthen teacher-training practices and build local language teachers' English skills and teaching competencies. We asked Kendra a few questions about her background, motivation for teaching, and interests in Uzbekistan. Kendra shared her insights, ideas, and opinions with us, highlighting her thinking and teaching philosophy.
"The best teacher is the one who cares for their students, tries to meet their students' needs, and connects with their students as fellow humans." - Kendra Staley
Prior to coming to Uzbekistan, what educational teaching/teacher training experience(s) did you have abroad or in the United States?
Prior to coming to Uzbekistan, I taught ESL in the USA in the states of Washington, Kansas and Colorado, to undergraduate and graduate students preparing to enter university as well as to adult immigrants to the USA. I also taught EFL and conducted teacher-training in Guatemala, China, Indonesia, Colombia, and Turkmenistan. I have been an English Language Fellow and an English Language Specialist with the U.S. Department of State, teaching EFL and conducting teacher-training abroad.
What motivated you to work in education, either as a teacher or a teacher trainer?
I began teaching English because of my interest in cross-cultural understanding and have now been working in the field of TESOL for 15 years. As an undergraduate student, I studied French language and culture in Aix-en-Provence, France, and Spanish language and indigenous cultures in Cobán, Guatemala. My love of languages, travel, food, and cultures led me to become an educator. I try to include elements of culture, respect, and curiosity in all of my lessons. Working with other educators as a teacher-trainer is so rewarding because I'm able to learn as much from them as they do from me.
What do you think is the most important factor or skill for teachers to work toward in their professional development?
As educators, we must continually learn and grow from our students, our peers, and our mentors. Reading and writing for educational journals along with attending and presenting at language teaching conferences are excellent ways to improve professionally. Being open to learning, growing, and adapting from the people around us and the circumstances we're in, regardless of age and experience, is essential as educators and as people. As we know, educators teach important life skills to our students, not only content and academic skills; we must also be willing to learn throughout our own lives.
What advice or recommendation would you make to young teachers who are just starting their careers?
You don't have to be the 'perfect' teacher. No one is! The best teacher is the one who cares for their students, tries to meet their students' needs, and connects with their students as fellow humans. If your students know that you care for them as people and that you want them to learn, they will work hard, not only for themselves but also for you.
What are your personal/professional goals that you hope to accomplish while you are an ESN Coach in Uzbekistan?
Professionally, I'm excited to conduct long-term teacher-training. While I've presented at conferences before and conducted teacher-training workshops for EFL teachers in Turkmenistan for 2 weeks along with 8 weeks of teacher-training workshops for EFL teachers in Colombia, this is the first time that I'll be conducting teacher-training for 12 months in one location, meeting often with the same teachers and teacher-trainers. I'm looking forward to seeing the positive educational changes that will result from this collaboration. Personally, my husband Robert and I enjoyed traveling around Uzbekistan for 2 weeks in 2017. We visited Samarkand, Bukhara, Khiva, and Tashkent. We loved the delicious food, friendly people, and beautiful architecture. We're excited to live here now and to show this wonderful country to our daughter Emma.   
What is the most interesting/surprising thing you have experienced or learned about Uzbekistan so far?
The diverse people in Uzbekistan are so friendly and hospitable. Sometimes it can be surprising how welcoming people are, especially to our daughter. It really is true that Uzbeks love children!
To learn more about ESN Coach Kendra Staley and her dynamic teaching background, her full bio may be found here: https://www.esn-teachers.org/users/kstaley