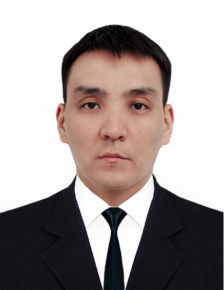 Region/City
Tashkent city
Home School
Secondary School #279
Roles:
Core Teacher Trainer
Bahtiyar Perdeshov is from Tashkent, Uzbekistan. He received his bachelor's degree in English language teaching from Uzbek State World Languages University in 2002. He started teaching primary and secondary-level pupils at school #24 in Chirchik town, Tashkent region. He has been teaching English for sixteen years and has taught at school #279 since 2014. He is also a teacher trainer in his local community and conducts workshops for EFL Teachers. Bahtiyar conducts workshop presentations at annual regional and international conferences for teachers. He participated in US Government educational exchange programs: Teaching excellence and achievement program 2008 at George Mason University, Fulbright Foreign Language Teaching Assistant 2010-2011 at Michigan State University. 
As a Core Teacher Trainer, he is looking forward to exchanging experiences with fellow teachers, developing subject knowledge in TESOL, and enhancing his teaching skills.