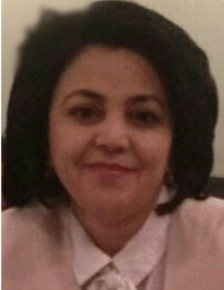 Roles:
Core Teacher Trainer
Dildora Ashurova is from Bukhara, Uzbekistan. She received her master's degree in English teaching at Bukhara State University. She has been an English teacher at Academic Lyceum under Bukhara Technological institute since 2017. Prior to this, she taught English at Bukhara State University for 13 years to students aged 16-18. During her teaching career she delivered several demo lessons about effectively using the national curriculum. Moreover, she organized a speaking club during the 2013-2014 academic year. She also completed a three-week professional course at the Norwich institute for language Education (NILE) in Norwich, England in 2015, the Duet Program in 2013 and the TFT program stages 1, 2, 3, and 4 in 2014-2017.
As a Core Teacher Trainer, she is looking forward to reaching her long-term goal to be an internationally proficient trainer. She also believes that the ESN program provides an imperative chance to acquire new experiences in methodology and practice.