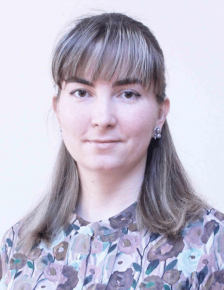 Roles:
Core Teacher Trainer
Evelina Absatarova is from Tashkent, Uzbekistan. She received her MA in linguistics from Uzbek World Languages University in Tashkent. Evelina graduated from the UCSSTL course in 2018 from Westminster International University in Tashkent. She has been an English teacher at Academic Lyceum since 2016. She is also a head of the foreign languages department since 2019 and is a module leader in her subject and a mentor for her colleagues. She is very enthusiastic and passionate about teaching and learning.
As a Core Teacher Trainer, she is looking forward to researching English teaching in Uzbekistan and to bring her input into this sphere.