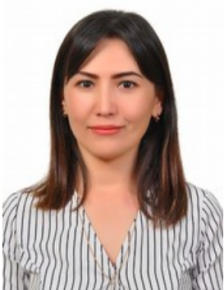 Home School
Ibrat Boarding School of Foreign Languages
Roles:
Core Teacher Trainer
Adiba Parpieva is from Namangan, Uzbekistan. She received her bachelor's degree in English language and literature from the National University of Uzbekistan. She studied Indonesian Language and Culture in Jakarta Nasional University in Indonesia during 2011-2012. She began her career in 2012 as a college teacher. During these years she received CEFR certificate and attended many trainings and workshops. She completed American English E-teacher scholarship program sponsored by the US Embassy in 2020
She has been an English teacher at the Ibrat Boarding School of Foreign Languages since 2019. She has 8 years of teaching experience. 
As a Core Teacher Trainer, Adiba is looking forward to learning new methods in teaching foreign languages, implementing IT in English classrooms, learning student-centered teaching, and improving her English language skills.