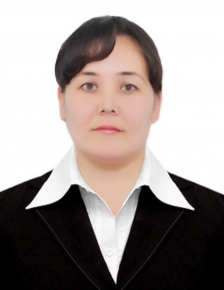 Region/City
Syrdarya, Sardoba
Roles:
Core Teacher Trainer
Dilnoz Ximmatova is from Syrdarya, Uzbekistan. She received her bachelor's degree in English education from Jizzakh State Pedagogical Institute. She has been working as an English teacher at School #6 since 2003 and as an English teacher trainer since 2013. She facilitated a number of activities emphasizing English teaching at primary and secondary schools in Uzbekistan. Dilnoz participated in an English teacher competition and was awarded the opportunity to study in at Glasgow Caledonian University, completing the study tour for primary and secondary teachers.
As a Core Teacher Trainer, she is looking forward to learning effective ESL teaching methods. She also wants to expand her English skills and share her experience with other ESL teachers. She hopes taking part in this project will meet her needs.